Pre-Roll, Out-Stream, Native and OTT
---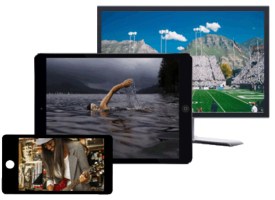 Video Pre-roll ads are a powerful tool that all advertisers should consider. A pre-roll ad is a promotional video message that plays before the content the user has selected. Pre-roll ads are the most common form of video advertisement. In addition,  there are mid-roll and post-roll ads. No doubt, Pre-Roll advertising is a great way to make a genuine connection with potential customers. Also, videos teach us, inspire us, and make us laugh. In Fact, we share them with friends and talk about them long after we're done watching.
At Nittany Digital we have a fully transparent digital video solution for advertisers that allows for site selection by category; audience targeting with data segments; and forecasting tools to understand the budget required to meet your goals. We work with premium publishers in each category in order to deliver to large audiences and make certain that campaigns goals are met.
Targeting Opportunities:
Age
Gender
Income
Lifestage/Prizm
Purchase Intent
Behavior.
Geographic
IP Address
ZIP Code
City
Retargeting & Other First-Party Data.
Out-Stream Video Ads:
Outstream ads are very high-quality video ads served outside of a video player, between paragraphs of text. Therefore, they are designed to be 100% viewable with the ad being delivered within article feed. Deploys and plays when the unit is onscreen and the consumer is moving the page around giving you a premium publishing context and a positive user experience.
Fastest Growing Supply at a mid-range price:
Plays outside of video players and runs in article stream
Premium publishing context
Designed to be 100% viewable
Deploys and plays when unit is onscreen and the consumer is moving the page around.
OTT (Over-The-Top) Video:
Users are now able to cut the cord and bypass the traditional distribution of film and TV content and instead consume via the Internet through OTT apps and services. In addition, OTT is the delivery of film and TV content via the Internet and does not require users to subscribe to cable or satellite pay-TV service. It can be broken into three different models, subscription-based, free or ad-supported, and Pay for individual content.
To get the most out of your video advertising with Nittany Digital. Develop a cross-channel strategy that incorporates a variety of delivery methods to engage users at all stages of the process and across all devices.
We are as excited about growing your business as you are!
Call us today at 814-771-5537 or email info@nittanydigital.com